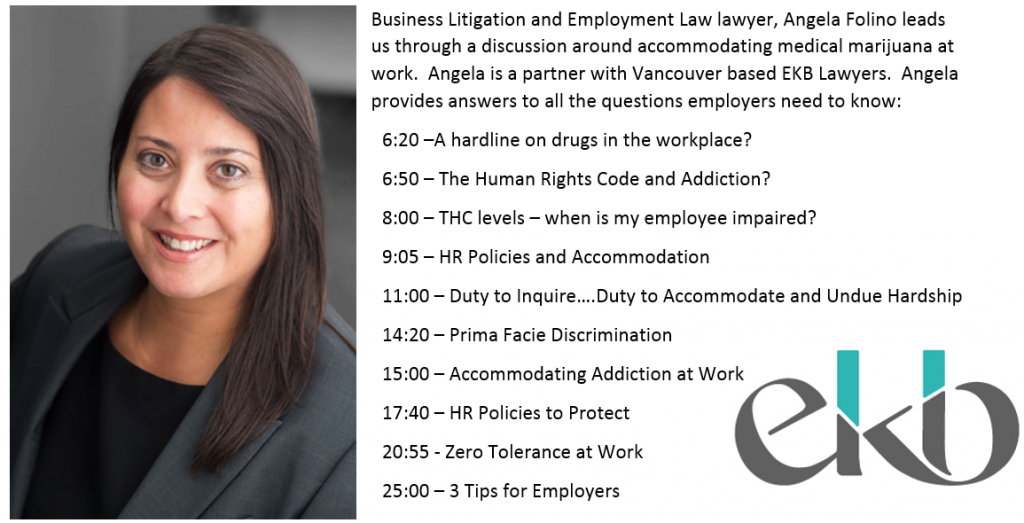 Business Litigation and Employment Law lawyer, Angela Folino leads us through a discussion around accommodating medical marijuana at work.  Angela is a partner with Vancouver based EKB Lawyers.  Angela provides answers to all the questions employers need to know.
Connect with Angela at http://www.ekb.com/people/angela-folino-business-litigation-lawyer/
No legal relationship is established with EKB by virtue of Ms. Folino's comments in this podcast.