WE SPECIALIZE IN
GROUP EMPLOYEE BENEFIT PLANS

WE SPECIALIZE IN
GROUP EMPLOYEE BENEFIT PLANS
HEALTH SPENDING ACCOUNT (HSA)
A Health Spending Account (HSA), also known as Health Care Spending Account (HCSA), is tax-free way to cover health and dental expenses
In simple terms, a Health Care Spending Account (HSA) is used by an employee or business owner to reimburse health, dental and other non-health expenses not covered by British Columbia's Medical Services Plan (MSP), individual health or an employee group benefits plan.
An HSA is a great vehicle to pay for expenses such as deductibles, coinsurance and any amount that exceeds a benefit plan maximum. And the best part, benefits paid by an HSA are TAX-FREE because of their favourable tax treatment as outlined in the Income Tax Act (ITA) regulations (subsection 118.2(2) of the ITA) and Canada Revenue Agency's (CRA) Interpretation Bulletin 339R2.
The main advantages of an HSA:
An Employer (or Small Business owner) pays no premiums

The Employer decides how much is available on the HSA

Employees can use the HCSA to pay for any health and dental expenses up to the limit set by the employer (which is a great way to control employee benefits costs)

Any claim reimbursements paid out by an HSA to an employee are 100% Tax-free

Claims adjudication administration fees are typically very low (10% to 14% of the dollar value of the claim)

Unused Health Care Spending Account amounts not used by the employee cost nothing to the employer (since there are no premiums or fees to be paid). Only if the HCSA reimburses a claim then there will be a cost to the employer (cost of claim + admin fee)
Who Funds the HSA?
Employers and/or small business owners do. One hundred percent of the HCSA is funded by the plan sponsor, otherwise any plan member contribution would not be tax effective to the plan member. Why? because payroll deductions come from an employee's salary after taxes have been deducted from his income (and that would defeat the purpose of an HSA.)
What can be covered under an HSA?
Under an HSA there is a wide range of eligible expenses such as (this is not an exhaustive list):
Medical Practitioners: Acupuncturist, Audiologist, Chiropractor, Dentist, Massage Therapist, Naturopath, Ophthalmologist, Orthodontist, Physiotherapist, Psychiatrist, Psychologist, Registered Nurse, Speech Therapist.
Medical Devices and Equipment: devices to assist individuals with a mobility impairment, electronic speech synthesizers, hearing aids, heart monitors, optical scanners, orthopaedic shoes, power operated lifts, specially trained animals to assist the blind, syringes.
Other Eligible Expenses: ambulance charges, artificial eye or limbs, CAT Scans, crutches, dental Services, denture repairs, diabetic supplies, fertility treatments, home-maker service & home care (when a household member is physically incapable of home care), injections, insulin, Lasik eye surgery, MRI scans, nicotine patch, organ transplants, Rx birth control pills and devices, prescription drugs, prescription glasses/contact lenses, urine analysis, vaccines, vision care, wheelchair.
Travel Medical Expenses if incurred while traveling may be eligible.
Rules to create an HSA (as required by the CRA)
There must be a chance that the plan member will forfeit some or all the funds allocated to the account

The funds (most commonly referred as credits) allocated must have a use it or lose it feature, either the year they are allocated or at the end of the second year (carry-forward of the balance or claim expenses provision)
HSA Carry-Forward Options
Our clients ask this question quite often as there is some confusion as to the carry forward options allowed under an HSA. Here's a quick and simple explanation:
No carry-forward.

Credits can only be used for expenses incurred in the benefit plan year (could be a calendar year, fiscal year or benefits renewal year).  Any unused credits at the end of the benefit year are forfeited.

Balance carry-forward.

Unused credits are carried forward one year to pay for the following year's expenses.  Any credits carried forward but still unused at the end of the second year are forfeited).  Example: Company ABC has allocated $250/year to the HSA.  An employee (Peter) uses only $150 dollars in 2017 and the plan carries forward $100 to be used in 2018.  Next year Peter will have a total of $350 in credits out of which $100 must be used in 2018 or his credits will be forfeited.

Expense carry-forward.

Plan members can carry forward unpaid expenses and use the following year's credits to pay for them.  Any credits remaining at the end of the year are forfeited.  Example: For 2017 Company XYZ has allocated $250/year to the HSA.  An employee (Mary) submits $150 of eligible claims to the HSA.  At the end of 2017 $100 of credits are forfeited. However, the next year Mary realizes that she did not submit a $50-dollar acupuncture claim incurred in 2017.  Because her HSA has an expense carry-forward provision, Mary can submit the claim in 2018 but it will be paid with 2018 credits.
| | | |
| --- | --- | --- |
| No Carry-Forward | Balance Carry Forward | Expense Carry Forward |
| Any unused credits at the end of the benefit year are forfeited. | Unused credits are carried forward one year to pay for next year's expenses. | Credits are not carried forward, but incurred expenses are.  Expenses incurred the previous year are paid with the current year's credits. |
I've heard about HSA-only plans can be an alternative to traditional benefits plans, is that advisable?
An HSA has a role to play in a well-designed benefits plan, but it should never be a substitute for a traditional plan. If the employer's intent is strictly to control costs or define his monthly contributions an HSA is the vehicle to do that. If the employer's objectives are broader and include providing stronger financial protection to his employees while controlling costs, a traditional plan is more suitable to accomplish those goals.
With an HSA-only plan an employer is limiting his financial exposure to future benefits renewal adjustments; however, from the employees' perspective they will be assuming a significant amount of risk as the HSA-only plan provides a set amount of credits per year, which in cases of maintenance drugs or severe illness might not be enough to cover an employee's medical expenses.
The first principle of insurance is transferring financial risk from one party (in this case the employee) to another (insurance company) for a set price (premium). With a traditional insurance plan, employees will be covered not only for relatively predictable dental expenses but also from the potentially catastrophic financial impact of a severe medical illness. It's worth pointing out that our provincial insurance program, Medical Services Plan of BC, while fully covering in-patient care at a hospital, will not immediately cover prescription drug expenses when discharged; leaving the average BC patient with the financial responsibility of prescription drug expenses up to BC's Pharmacare deductible.
From a risk management perspective, a traditional plan provides the ability to transfer risk. The HSA is not insurance but rather an employer's guarantee to pay a set amount of medical and other non-medical expenses per year.
Since each employer has different objectives in providing an employee benefits plan, a conversation on whether to include an HSA is worth having with one of our Benefits Consultants to help determine the optimal traditional insurance/HSA mix best suited to your business or industry.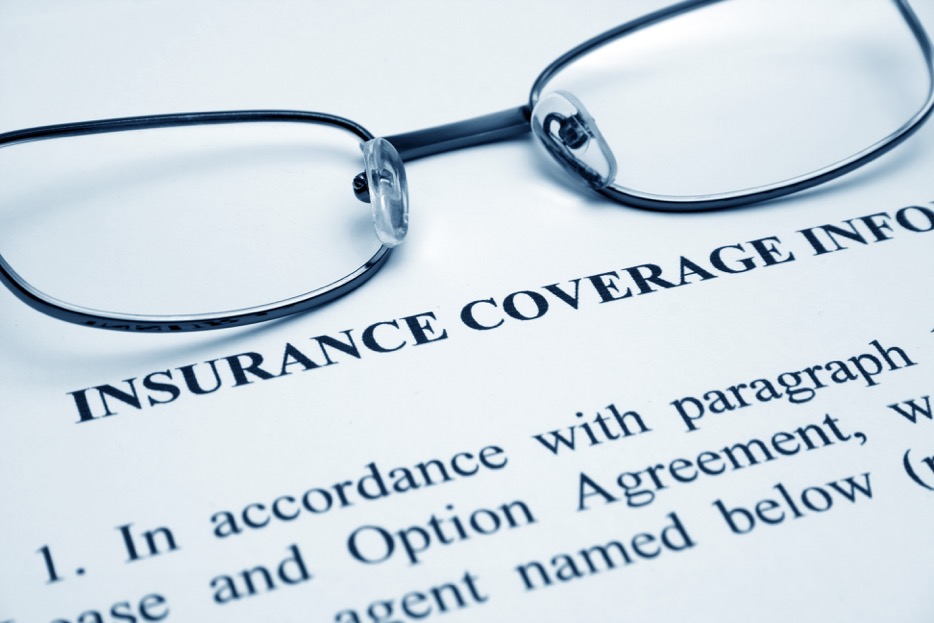 For more information, please call 604-270-1142