How can we get more employees to reach out for help when they are under stress?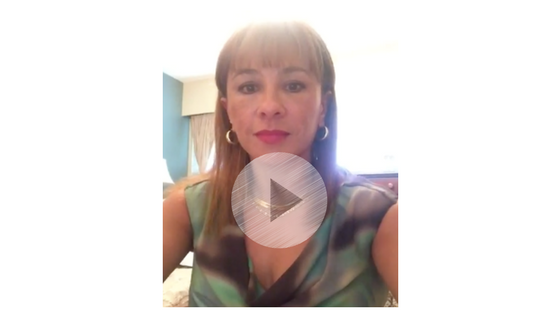 If your organization has an Employee Assistance Program (EAP) provider – and many do – you may already know it has great value as a coaching resource, as a career-rescue tool, and as a literal lifesaver for employees who are under severe personal and professional stress.  I do tell the company's we serve that I've used  EAP and I emphasize that it's okay to reach out for help.  I also tell how I provided the EAP for my adult children away at University, they receive assistance to help them through difficult or stressful days/weeks.  If you are an employee, chances are you have an EAP yet typically the utilization on EAP programs is around 3-5%.  Why?
There are really four reasons why employees don't use EAP and I'll list them in the most-frequent order:
1)  employees  don't think it's confidential
2)  they feel there is a stigma for reaching out for help (This is especially high with men, who see this as a weakness)
3) they think they have to ask permission from their boss or HR
 4) they don't know it exists. 
So, let's tackle each one.
First, companies  need to continually educate employees about how EAP works, starting with the fact that it is absolutely confidential (unless the client has expressed feelings or intent to self-harm or endanger safety to others. Then the therapist has a duty to intervene).  We need to remind our employees that no reports come back to the organization and that there is no external record of their use of the EAP.
Second, it makes sense to reassure employees that every one of us has similar on and off-the-job struggles.  It's no sin for people to reach out for help when the "allostatic load" (as our psychologist friends like to call it) gets piled too high and deep.  Tell your employees what subjects EAP covers, including:
financial problems

marital issues

raising children or step-children

blended families

sick children

cancer

stress-related illness

parents

with Alzheimer's

grief

from death or loss

at-work or line of duty deaths

gambling problems

money worries

job

burnout

workplace

conflicts
 Each of these concerns can be addressed urgently and competently by EAP professionals, who may have a list of resources where they can refer the employee as well.
Employee assistance programs have been around for decades and many companies provide them for their employees and families at no cost. An estimated 97 percent of companies with more than 5,000 employees have an EAP; 80 percent of companies with 1,001 – 5,000 employees have one; and 75 percent of companies with 251 – 1,000 employees have one.
Yet, no more than 5 percent of people with access to EAPs use them. Up to 40 percent of workers are unaware of whether their workplace provides EAP and what services are available.
If you or a family member is facing a difficult problem or are in need of assistance, consider contacting your EAP. To find out if your organization has an EAP and what services are available, contact your HR department.
Resources:  Psychology today
Despina has specialized in benefit plans for over 12 years since joining the Dupuis Langen Group in September 2004.  As VP of the Employee Benefits Division, and with her years of experience, she is confident she can customize benefit plans for even the most challenging industries, such as community services, long-term care, community living, mining, and energy resource. Despina's number one goal is to find workable benefit plan for organizations in any sector.